A Story that's Worth Spreading
A couple months back I went completely bonkers over a Grenache from McPrice Myers to the tune of a 95 point rating within an extremely enthusiastic series of reviews that I posted on the bulletin board of the Wine Advocate website. I feel I'd be doing a disservice to McPrice's partner in crime, Russell From, if I were not to shine the spotlight on him as well.
Russell was recently named 2007 winemaker of the year from San Francisco retailer
Vinfolio's
most respected palate, Doug Wilder. Doug has had marked success in bringing up and coming Californian producers to the limelight, notably Abe Schoener of Scholium Project in 2005, a maverick winemaker largely ignored by top critics but now endeared in cult fashion. While Russell From hasn't exactly been ignored by influential publications like Abe has, the Vinfolio accolade really seems to have catapulted him into a different degree of consumer consciousness.
Russell was an agricultural major of Cal Poly- San Luis Obispo that really found his stride when he met up w/ his fore-mentioned partner, McPrice, to craft 2500 cases of hearty Syrah for a label called Barrel 27. Their label together seemed to springboard separate, individual projects exclusively dedicated to Rhone varieties grown in the Central Coast. Russell's label, Herman Story, is a tribute to his grandfather that he set in motion in 2001.
Brash, extracted and loaded with intensity, the Herman Story wines are not for the faint-hearted, but they evoke an indelible sense of grace that keeps their opulent flavors in check. The Story portfolio is cut from a similar cloth as the McPrice Myers line-up, yet Russell manages to stamp his wild and wooly calling card in each bottling, making them all his own. The Grenache and Syrah fruit from the Larner Vineyard (where he began sourcing in 2003) is second to none, and merits a position alongside the Purisma Mountain Vineyard and Colson Canyon Vineyard as a Santa Barbara County grand cru.
I encourage you to give the Herman Story wines a taste as they offer not only one of the most intense expressions of Santa Barbara County fruit, they also represent terrific value. Their distribution is still relatively sparse, but a quick hop on the
Herman Story website
should be your ticket as the mailing list is sure to fill up quickly. Hope you enjoy my impressions (White Hawk Vineyard Syrah was not yet tasted).
Herman Story Viognier, Larner Vineyard 2006
Forget shyness as this producer, variety and appellation (or, dare I say, California in general) have come together to form a perfect storm of outrageous extraversion, and I dig it! Pushing ripeness to the limit at 15.9% alcohol a la John Alban, this explosive rendition of Santa Ynez Viognier brings a peach cobbler, candle wax, apricot cream & spicy lime custard personality to the party, and a lively one at that. In spite of all its golden richness and extract, the wine is neither heavy nor cloying and maintains an exacting center that sets it apart from the pretenders within this particular breed, 92 points.
Herman Story Roussanne 2006
This heralded Southern Rhone varietal from the man of the hour, Russell From, tips the scales at the same alcohol content as the Larner Viognier (15.9%), and is crafted in a similar, effusive vein. Loaded aromatically with wild litchi, rose petals, figs, apricot oil, honeysuckle and outright explosive, yet channeled flavors that glide along a beautiful beam of concentration. Keen on balance and overt on pleasure, an assertive rival (and perhaps a bit more varietally correct version) to Stolpman's L'Avion, 94 points.
-when tasted at closer to room temperature:
HermanStoryRoussanne 2006
This extremely powerful (15.9% alcohol) example of one of my favorite white Rhone varietals is not for faint hearted lovers of malic acid. Notes of crème brulee, honeyed quince, lychee and buttered apricot brood from the glass. Voluptuous and creamy in the mouth, with a viscous texture that seethes over the palate like an Alfredo sauce. An extremely round and ripe pleasure-filled ride, which performed much better when it was chilled as opposed to at room temperature. For what it lacks in precision, it atones for in ambition. If the heat subsides with some time in the bottle, as I believe it may, it will merit a much higher score, 91+ points.
*Lesson learned:Roussanne lacks natural acidity when fully ripe and needs a bit of the chill to check her into balance....but once she's balanced, there are few whites that can thrill to this capacity!
Herman Story Syrah, Larner Vineyard 2005
An inky, yet brightly citrus infused Syrah (I think some Viognier added for good, C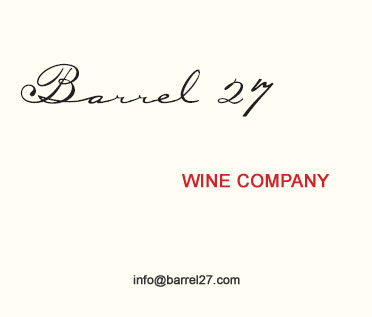 ote Rotie measure?) w/ a thunderous personality that is fully equipped w/ blueberry liqueur, black currant sauce, white flowers, gravel and graphite notes that bring gorgeous intensity alongside a creamy roundness that is easy to admire. While delicious at this juncture, the wine still needs some time to settle into its ambitious physique & really find its stride, 91+ points.
Herman Story Grenache, Larner Vineyard 2005
Uhhh, doesn't look like a Grenache (welcome to saturated ink-ville, population 2, thanks to John Alban's previous inhabitation), but boy what brooding goodies lie beneath! Loaded and plush, w/ oodles of tar, violet, crème de cassis, blackberry reduction and white chocolate notes reverberate w/ full-bodied, authoritative thunder. There is something really special underneath the sheath of muscle that currently has this effort cloaked, and I'd imagine short-term cellaring would be beneficial. While the '05 Grenache is as unabashed as the rest of the Story stable, it is a bit less varietally unique than the top examples from California, 92+ points.
*the toast and the Syrah may throw off the Grenache purists.