Does Italian wine taste like Italian food?
More often than not, I find striking similarities between home grown Italian produce and their home grown vino. Granted, popping a bottle of Chianti open is not an equivalent to drinking a glass of veal picatta, but I can't help but sense an earthy parallel between the two. Before I delve into the comparison, I'd like to make a background point on the food and wine that the 'old country' produces. Italy undeniably has carved a signature cultural stamp on the globe w/ their hearty cuisines, cured meats such as genoa salami, thinly sliced prosciutto, pepperoni, and spicy peppercorn pastrami. You almost can't make any reference to Italian culture w/o salivating over envisioning ornate arrays of various calorie-laden indulgences. Having said that, Italy's place in the wine world isn't nearly as unanimous. Often cited for it's vast vineyard potential, fascinating native varietal wines, dynamic regions and, unfortunately, vast quantities of industrial jug wines that completely lack character. Italian viticulture appears to be much more fragmented than their universal cuisines. I'd like to cite a particular example of Italian 'infighting' as it pertains to cherished traditional values vs. the onslaught of modern and commercial ventures.
The proprietors of one of my favorite wine bars in Brooklyn, the
D.O.C
., will defend the noble Italian varietal, Nebbiolo, to the death against the infiltration of French varieties in Bolgheri and Tuscany. "I'll never have a Super Tuscan on my list, if it's not from Piedmont or Sicily it's not Italian," remarks the passionate wine faithful at the D.O.C. If you are interested in starting a wine bar brawl, just tell your waiter that you wish they served Frescobaldi joint venture wines like Luce, or acquisition wines like Ornellaia (beautifully voiced in Corporate speak, of course). I'm sure the server would irately slam you with phrases like 'diluted culture' and 'big money globalization garbage,' and then drop the 'branded marketing' bomb on you while they discharge you out the door in belligerent Irish pub style. Don't get me wrong, I am extremely grateful for my Italian faithful in Brooklyn as they have introduced me to fantastic indigenous varieties such as Nero d'Avola, Barbera, Dolcetto and the unctuous whites of Gavi de Gavi. I also not only enjoy their passion, but admire how unwavering and uncompromising they are. That said, I am also quite grateful that I don't have the blatant bias of local pride interfering w/ my tastes and pleasures. I believe that without preconceived notions or label bias, it's much easier to have a pure experience w/ what's in the bottle. Even though there are such drastically different native Italian and French varieties planted on different soils w/ different climates (and different business intentions, for that matter), I'm convinced there is a distinct universality to Italian red wines.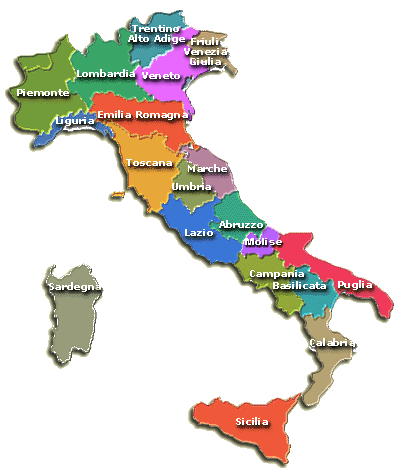 I'm going to list a core group of Italian wines and pull together the common thread.
Piedmont: Late 90's Produttori Barbaresco and mature vintages of Pio Cesare Barolo
Tuscany: Mid 90's Banfi/La Magia Brunello di Montalcino, Chianti Classico and Rufina (from the lesser known estates up to quality bottlings of Marchese Antinori and Frescobaldi)
Bolgheri/Maremma: Late 90's and '01 Terrabianca, Sassicaia, Ornellaia, Lucente
......I could continue, but for the purpose this exercise I will halt w/ those examples to show some concrete foundation. All right, now for the common thread. What do these bottles have in common? That's right, you guessed it (my title didn't leave much for the imagination), they taste like Italian food! I know that is quite a generalized and entirley over simplified tasting note, but hear me out. Regardless of the ripeness, concentration, or typicity of the particular Italian wine, there is something rooted in the soils that is undeniable. With Sassicaia there is an unmistakable layer of flavor, underneath the notes of liquid mineral and paprika spice, that brings notions of stewed tomatoes and meat sauce (I just couldn't help but envision an ancient Italian grandmother, slowly stirring her fresh pasta sauce for countless hours on the stove). The mature vintages of Brunello di Montalcino expressed potent aromas of spicy meats (salami, cured ham, as well as other Italian staples), surrounded by dried herb and cooked blackberry. The characteristics of Barolo and Barbaresco, whether young or mature, seemed to transcend time. Even at younger ages, the freshly cut mushroom, cooked pork and chunky textured notes that these classic Nebbiolo based regions produce, seemed to allude beautifully to a hearty meat dish served at one of Mario Batalli's New York restaurants.
I know I am not alone in this observation, but I can't help but notice how well Italian foods and their native wines pair with one another. Whether it's a spicy white from Alto Adige, coupled w/ a plate of fresh Italian greens, or a Nero d'Avola from Sicily beside a gently pressed panini sandwich, Italy has written the book on complementary native pairings. Do I notice the similarities between the foods and wine simply because they are delicious couplings? Perhaps there is something distinctive in the soil composition that imparts similar textures and flavors in the local food-wine mix? Doubtfully, considering the fertile soils that the local veggies thrive in are quite distinct from the more poor soils that vineyards demand. Is it the climate, a nebulous definition of terroir, or distinctly Italian land tending techniques that all come together to exude these commonalities? Usually the most appropriate answer lies somewhere in the middle, and this time is most likely no different.
Granted, I don't have the most extensive tasting experience w/Italian wines, and I couldn't claim that I've sampled exhaustive amounts of Italian cusine. But I can say that in all of my varied experiences I've discovered that native Italian and French varieties, when planted in Italian soils, consistently express a common sense of earthy components, coupled w/ subtle notes of animal characteristics that are exclusively Italian. While fresh local Italian foods have a similar sense of place that is undeniable, the foods qualities seem to echo through the wines. Perhaps I'll design a research study that quantitatively proves this in black and white. Or maybe I won't have to defend a theory that doesn't spark much controversy? Something tells me I'm not alone in this observation.