I broke my Rhys cherry!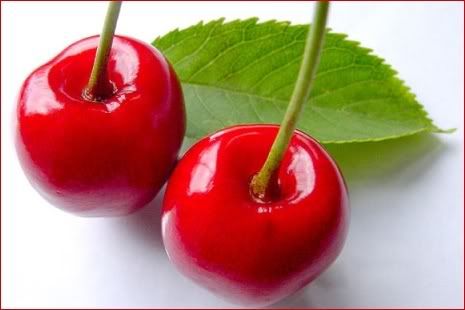 When I'm late to the game, I tend to start imagining how a wine will taste and why each respective group of palates has fallen in love w/ it. Of course, it's all speculative, but the game really seems to heighten my anticipation of what's in store once I finally pop the cork. Thanks to the generosity of Rhys own Kevin Harvey, I got the opportunity to talk a walk on the Rhys side last night. While expectations tend to be a dangerous thing in fine wine, this is a case and point where it was fairly obvious to see what all the hub-bub was about.
What intrigued me most about Kevin's wines was how many Euro-centric palates seemed to gravitate to them. When mineral junkies drool over any Californian wine I'm immediately interested in the product. The legions of Edmunds St. John, Ridge, Arcadian, Calera and company were firmly ingrained into my psyche, but Rhys was the new kid on the block that I'd yet to sink my teeth into. After tasting them, I feel confident in saying that the Pinot Noir was indeed Burgundian. I know, I know- blah blah, blah…been there, done that- trite story. I'd like to avoid the whole 'trying to be something it's not' debate and plead my case rationally.
In terms of what I mean by Burgundian (a term that is thrown around so often that it essentially has no meaning anymore), I'd first like to state what I don't mean. I don't mean barnyard. There are a handful of producers from California that don't shy away from brett, almost tricking your palate into thinking it is an old world product, but that really isn't what the Rhys Pinot was all about. What struck me initially was its aromatics (which could be due to site, whole-cluster fermentation, climate, time of harvest...who knows), as the wine genuinely smelled like a youthful Burgundy. Whether or not I'd call that blindly I'm not sure, but if you were to tell me it was a Morey Saint Denis, I'd certainly believe you. In terms of mouthfeel, it was elegant, exceptionally fresh and had a firm, mineral core that immediately made me wonder what a bit of bottle age would do to it. I seldom apply any of these adjectives or concepts to California Pinot Noir- but maybe that's my fault. Either way, I actually am interested in how this wine evolves. For fair balance, I could give a crap how a Kosta Browne evolves….they are huge, outrageously delicious wines that I would personally rather pound than practice patience. I don't think there is anything wrong w/ that, but just so you understand my perspective- that is how I've pigeon-holed the majority of California Pinot Noirs which I taste.
Needless to say, I'm definitely mowing what the Burgheads are growing. As for the Chardonnay (which I preferred), it was distinctly Californian. It was not Meursault, definitely not Chablis and I wouldn't have been so bold as to call it....Oregonian (whatever that means). It seemed like a naked, exceptionally intense and flawlessly balanced Californian Chardonnay. Comparisons to Peay make a bit of sense, and I personally found it more impressive than Aubert's 06 line-up, though not quite at the level of his '05s (but what is?). In terms of peer group comparisons, I think that Rhys is already up there w/ the cream of the California Chardonnay crop (I don't need to taste multiple vintages to make that statement- the '06 makes that statement on its own). As for the Pinot Noir, it is a very singular wine that, to me, opens up a new door for how I subjectively look at California Pinot Noir. Quite frankly, it made me more interested in it as a class. I actually started to wonder what that BV Pinot that Andre Tchelistcheff made in the '50s tasted like in its youth. Hell, it actually made me feel a bit dismissive…
That said, I am certainly going to be a consumer of these wines. The Chardonnays won't last a New York minute in my cellar, and the Pinots will keep me patient. Perhaps more importantly, the Pinots will keep my eyes open.
Rhys Alpine Vineyard Chardonnay, '06
This is a Santa Cruz Chardonnay that delivers the best of both worlds, full flavor and finesse. The bouquet is sharply focused, hinting at spring blossom, honeysuckle, lemon oil and sweet nectarine notes. The entry is smooth and succulent, enveloping the palate with fleshy white peach and orange fruit that effortlessly glide through the bright, citrusy finish. The profile is clean (revealing little to no oak), exceptionally fresh and tantalizing in its purity of fruit. Rhys is the new modern classic on the California Chardonnay block, 95 points.
Rhys Alpine Vineyard Pinot Noir '06
This is one of the first (next to Calera and Whitcraft) authentically Burgundian Pinot Noirs I've had from California. The scents remind me of a baby Morey St. Denis, w/ spicy anise, cardamom, violet, black cherry & cinnamon stick notes. True to the nose, the palate is crunchy, yet w/ a sappy, mineral-rich underbelly that suggests cellaring may really let this puppy fly, 91+ points.