Brad's bachelor week- first installment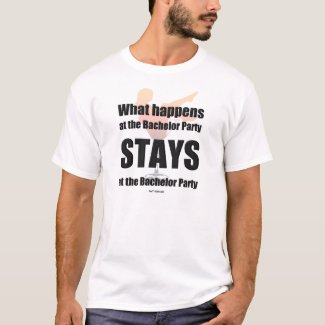 Before you cast a barrage of 'third person title' hate, consider the somewhat clever alliteration ;)
The wife has been away for two weeks & I've decided to inundate myself w/ wine-filled events everyday of the week and twice on Sundays. When Ejehan, my better half, returns on Wednesday night I can only pray that she'll take pity on my over-bloated remains and the liquid-borne casualties that have ensued from my fourteen day bender.
What more logical place to start recounting the tales than from the end of the journey? A Tribeca Grill retreat began w/ an upstairs tasting, complete w/ a Charvin vertical, selections from Chave, Beaucastel and a 'mystery meat theater' line-up of 5 blind wines to seal the deal. The finale brought Peter O'Neill, Asher Rubinstein and Gary Zimberg (John Junguenet bailed prematurely as his better half's grasp had a proximity that mine didn't) downstairs to the dining room, complete w/ a 20 percent off coupon for any Rhone wine on their list of mass proportions (wine director David Gordon's palate and sensibilities couldn't possibly strike me anymore than they already do). Tribeca's sommelier Ryan Mills-Knapp had a quick draw, bringing out a few unexpected elixirs to the table, including an utterly profound Chave White Hermitage '94 and a '02 Raveneau that was to die for. In classic fashion, Ryan's commentary that 'Brad has had 3 Burgundies, a Barolo and only one Rhone wine tonight so we must be getting to him!' sent us off to the Tribeca streets chuckling, and yes, in search of more wine.
Hope you enjoy the impressions from a wonderful evening.
Rhone Blancs table:
Cotes du Rhone Blanc, 'Cuvee Viognier,' Domaine Pelaquie 2007
A perfumey, lilting nose of orange blossom, almond paste and creamed citrus fruits turns electric and poised in the palate, with stream-lined acidity and sharp intensity. The smoky finish churns along beautifully, letting the more graceful side of Viognier shine, 88 points.
VDP des Collines Rhodaniennes, 'Les Contours de Poncins' Francois Villard 2006
Villard's lowest tier Viognier is still a frank, tropical fruit driven wine, with mango, peach fuzz and lime custard notes filling out the round, but spicy mouthfeel that has ample zip to carry along its fleshy, fat textured fruit, 89 points.
Chateauneuf du Pape Blanc, Janasse 2005
I spoke w/ John about '05 white Rhones, Chateauneuf in particular, and whether or not he felt they were already shuffling away to a dormant, 'dumb' phase. His experiences have been a bit more positive than mine, but this is another example of an alarmingly maderized white Chateauneuf (along w/ Boisrenard, Vatican and a few others I've recently tasted) that made me wonder whether or not the vintage possessed a shorter window than most. John's had several contrary experiences so there's no need to stop the presses on your '05 Chateauneuf blancs, but be wary of the early oxidation, NR.
Perrin et Fils table:
Cotes du Rhone Reserve Blanc, 2006
A rock solid white Rhone, revealing fresh macadamia nuts, lilacs, green apple and spicy kiwi fruit in a mid-weight, balanced frame that has enough follow-through to keep you coming back for an extra sip, 86 points.
Beaucastel Chateauneuf du Pape Blanc, 2005
A clean and taut expression from Beaucastel, letting the hints of spice, honeycomb, orange marmalade and buttered brioche fill out the full, yet understated palate. The creamy, round mouthfeel is simply caressing, yet lacks the complexity and tremendous richness of the '06, 91+ points.
Vacqueyras Les Christins, '06
I always love this cuvee, though I found the '04 and '05 to have a bit more pep. The transparent ruby shades unearth a dusty, briar-filled nose of dark fig, earth and black raspberry driven nose. The attack has great lift, pushing the dark fruit profile along a silky textured midpalate that echoes a classic finish riddled in black pepper, 89 points.
Les Sinards Chateauneuf du Pape, 2005
I was particularly impressed w/ this cuvee, which combines younger vines from the Beaucastel property w/ vines from a more southern parcel, closer to the La Crau sector. A pretty, floral nose showcases pure raspberry and plum fruit in a very forward, atypically round profile for the vintage. The wine is exceptionally juicy and plump, allowing fresh cedar, garrigue and tobacco notes to sail along a plush finish, where an alluring violet note sneaks in, 93 points.
Beaucastel Chateauneuf du Pape 2005
While this is locked up pretty tightly, there is a massive core of braised beef, black cherry liqueur, tree bark, damp earth and smoky dark fruits lurking in the background that are undeniably impressive. The palate is flat out huge, w/ a massively endowed, multi-layered tannic spine that sears every inch of the palate like a steak on the grill. This is a spectacular vintage for Beaucastel across the board (including the Coudoulet) and more then makes up for the stumbling previous 3 vintages (though the jury's still out on '03 and '04), 96+ points.
Domaine Charvin Chateauneuf du Pape:
2000:
This vintage has been behaving a bit erratically as of late, showing seemingly tired, then picking up steam in the glass to reveal a mature bouquet of iron, grilled game, braised chestnut and black currant paste. Tasting more like a '99 than a '00 (much like Vieux Donjon in the vintage), w/ a resolved, generous spine that allows hints of earth, garrigue and a bloody undertow to check in along the finish. The more youthful, exuberant bottles of this vintage are more compelling, but the more progressed bottles aren't too shabby either, 92 points.
2001
Is this the best vintage yet for Charvin? Well, until the '06 and '07 hit the shelves, I'm pretty damn convinced that it is at this moment. There is so much going on in the wine's bouquet, which propels brick dust, garrigue, dark fig, seared steak and just about everything but the kitchen sink at you. The structure of this wine is spectacular, w/ brilliant acidity, sinewy tannin and oodles of fruit that a wound in such a precise, almost chewy focus that leaves me speechless, 97 points.
2003
Laurent Charvin is particularly proud of his efforts in this vintage, and he should be, as just about any '03 hater has to take notice that this performance is something special. The scents are suggestive, but far from overblown or blowzy, sending rose petals, kirsch liqueur, bittersweet cocoa and hoison sauce notes from the glass in a dead sexy fashion. The attack is sweet and opulent, but always stays fresh in the palate, w/ a beautifully textured ride sailing your taste buds away to sure bliss, 95 points.
2004
I'd only tasted this vintage previously from half bottles and have been less than enthralled with it, but this 750 ml showing was a bit more intriguing. The nose was perfumey, yet a touch more superficial than the previous years, paving the way for a spine tingling palate, with waves of baker's chocolate, kirsch liqueur, garrigue and zesty spice box notes that send the cheeks caving in with force. Undoubtedly interesting, yet I can imagine several Charvin fans finding this to be almost too piercing & in need of food to check her back in balance, 92 points.
2005
The worst showing of them all had to be the '05, which revealed a flat, hot and almost feeble personality that I initially wondered if it were corked, yet came to the conclusion that it was simply closed. I'd tasted this year a handful of times previously and have come to the conclusion that it is a good, not great year for Laurent and may need quite a bit of time to reveal its charms.
J.L.Chave
I only spent my time with the two big boys, but I'd be remiss to not mention the outstanding quality of Chave's value driven white called Sybele. The '05 was good, but the '06 is just plain lovely & certainly worthy of a ride if white Rhones are of interest to you.
Saint Joseph 2005
Perhaps the 'nose of the night' belongs to Chave's Saint Joseph, which showcased untamed scents such as wild flowers, scorched earth, red cabbage, sweet tobacco and spicy cassis that had a distinctive, savory undertone. The full bodied palate reveals terrific structure, flesh and tremendous length that reverberates a cedar spiced note w/ such class and grace, 95 points.
Hermitage 2004
A 'vin de garde' for the vintage from Chave that dazzled the senses with graphite, cigar humidor, wild blueberries and roast beef notes in the nose. Surprisingly tannic and endowed in the mouth, picking up steam on the layered, persistent finish that suggests this will really blossom in the cellar, 93+ points.
The Blind Tasting Table:
Wine 1:
A fresh, forward nose of easy going red cherry and sweet strawberry fruit transitioned to a straight-forward, plush palate, spurred by a lingering spice note that added some intrigue along the way. Olivier Hillaire's '06 Vieilles Vignes Cotes du Rhone offered up immediate drinkability and some decent polish to kick things off, 85 points.
Wine 2:
A smoky, sweet toast kissed nose started things off w/ a more modern slant in wine number two, but was supported by nice blackberry sauce and peppered steak notes in the background. The mouthfeel was a bit coarse and rustic, as some serious tannic grip cloaked the wine's flesh, leaving a drying, mouth-puckering sensation on the finish. I wasn't crazy about the Soumade Rasteau 'Prestige' cuvee from '04, but I think that some more aeration could have brought things along nicely, an optimistic 86+ points (like a young Mordoree Lirac).
Wine 3:
The weakest, most charm-less wine of the bunch had to be the La Bouissiere's Font de Tonin '03 Gigondas, which was also a modern-twist, but a bit more sloppy in its construction than the previous sampling. Olive, violet, mocha and cassis peek through the over-extracted, firm and short effort that offered little pleasure for the intrusively structured pain that it provided. Certainly needs some hearty cuisine and should be drank up in the midterm, 81 points.
Wine 4:
I took a different approach here and decided to take no formal note of the wine w/ the exception of saying 'it tastes like Monbousquet' and see how that correlated to what wine it actually was. Well folks, it was a Tardieu Laurent Cuvee Coteaux Crozes Hermitage '00 that I thought merited a 90 point score, read in to all that what you may :)
Wine 5:
The inkiest, most serious bottling of the bunch was saved for last, sporting rich cassis, flowers, warm ganache and spice cake notes in the nose that were wonderfully attractive & quite alluring. The layered, opulent Syrah carried its waves of flavors over the high tannins in a sexy style that managed to pull off the magic trick impressively and w/ exquisite polish. For all the criticism of Jean Luc Columbo, his Cornas La Louvee '04 demonstrates he has a deft touch w/ his estate Syrah that come from plots well over 70 years of age, 92+ points.
Off to dinner...