California Dreaming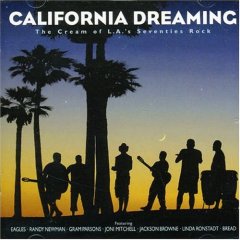 Steve Clifton: the man, the myth, the minerality
In my opinion, the best Chardonnay I tasted from California's 2006 vintage was not from Aubert, Peter Michael, Kistler, David Ramey or Kongsgaard. While those other names produced affable, if not spectacular Chardonnay expressions, they were not able to match Greg Brewer and Steve Clifton's achievements from the vintage. '06 saw Greg's
Diatom
label begin to take off, as it quickly became the best version of un-oaked Chardonnay in the state. In addition to Diatom's rising star, Brewer Clifton's Mount Carmel single vineyard (w/ the Sea Smoke right behind it) stood head and shoulders above every other bottle of Chardonnay I'd had from the state in '06. When I arrived at Brewer Clifton's new facility in Lompoc on a foggy June morning to taste the '07s, I couldn't wait to see how they'd stack up to their younger siblings.
Brewer Clifton's Chardonnays are serious, age-worthy wines that demand multiple hours of decanting when consumed in their youth. The elevage has progressively weaned away from the use of new oak entirely, as the '06 vintage incorporated roughly 10-20% of new barrels, w/ the '07s completely eliminating the use of any new wood. The rest of the cellar work is simple: minimal SO2, no racking, no stirring of the lees, no
nothing
. Steve's philosophy is best described by his hourglass concept. At the top of the glass lies a wine's angularity, characterized by crisp acidity & lean flesh. As you travel towards the bottom of the glass, ripeness increases, rounding the edges of the fruit. The middle of the glass is where the synthesis of both worlds lie, creating a hypothetical nexus of sorts. I like to call it 'the perfect mixture of the pleasurable w/ the provocative.'
From Steve's standpoint, most of Californian wine settles towards the bottom of the hourglass due to the nature of the climate, while areas like the Mosel would naturally float closer to the top. Cellar practices that incorporate battonage, new oak barrels, racking or malolactic fermentation will continue to push the wine deeper towards the bottom of the hourglass, driving pH up and adding viscosity to the texture. Steve's goal is to strive towards the midline of the hourglass, and the only way to do that in California is to farm a cooler site. As for what to do in the cellar, follow Jake Gittes advice from Chinatown. 'As little as possible.' It makes very little sense to emulate what is done in Burgundy w/ California fruit if the vintner desires to move towards the middle of the hourglass. Burgundy works its way down the glass and California works its way up. While this analogy is practical, this philosophy is rarely executed by producers in California.
Old World pundits are quick to criticize features of Californian Chardonnay, one being its lack of minerality. Something as nebulous as minerality is difficult to pinpoint in a wine, much less describe in writing. The origins of minerality are perhaps even more controversial, but soil type is often cited in the literature as a contributing factor. What I think is
not
discussed enough are the factors that
obscure
a wine's mineral expression. Malolactic fermentation, new oak aging, excessive racking, stirring the lees, sur maturite and other more controversial techniques not only change our perception of a wine's acidity, but they hide its potential minerality. The site can be great, imbued w/ potential for minerality, but that potential can only come to fruition if obscuring factors are minimized. Brewer Clifton is a prime example of a site's potential being realized through avoidance of technique. The minerality in their wines is as legitimate as the wines themselves (no need to fabricate something that isn't there, nor confuse a pear for a rock).
During my visit w/ Steve Clifton I continuously probed him on B.C.'s alcohol levels and acidity, as if I were asking a soothsayer for a winning lotto number. Much like a freakish athlete that weighs in well over 300 pounds and runs a 40 in 4.6 flat, how can a Chardonnay contain over 16% alcohol
and
possess mouth-watering acidity? A loaded question and a climate answer. No voodoo magic in the cellar, no pixie dust in the fermentors (in fact, next to nothing is done in the cellar as Brewer Clifton doesn't even own a de-stemmer!). The most sensible reasoning is tied into two different climatic factors:
· Date of bud break
· Wind
What I didn't realize is how exceptionally long the growing season is in the Santa Rita Hills. Bud break typically happens in February, when just about every other region's vines are still dormant for months to come. Months and months of moderately warm days spread out to the fall, where harvest occurs w/ very little trepidation of autumn rain. The early morning fog further retards the growth. Sugar accumulation is exceptionally slow, and the chilly nights maintain freshness in the wines throughout the growing season. The wind, an
unheralded
aspect of terroir, concentrates the berries while conversely cooling them down. When the rain does come, wind can be counted on to quell the spread of rot.
The maritime influence warms the winter and cools the summer, making this region akin to a viticultural Goldie Locks of sorts. Not too hot, not too cool, just right…just about all year. Don't blow it in the cellar, and you've got something really special on your hands.
That being said, out of the entire lot of Santa Rita Hills Chardonnay that I've tasted, none have been as singular to me as a bottle from Greg Brewer and Steve Clifton.
Diatom:
Babcock & Huber Vineyard 2008
The Diatom label is the brainchild of Greg Brewer, inspired by a trip to Chablis. None of the single vineyard Chardonnays sees the inside of an oak barrel, as they are fermented in stainless steel and bottled in their youth to preserve freshness. Each vineyard offers a mouth-filling, rich interpretation of Chardonnay that offer up sensual experiences akin to biting into juicy orchard fruit.
The
Babcock
presents a honeyed nose of baked apple, corn meal, hay and pear skin notes. The flavors cut a broad swath along the palate, with fabulous energy and verve, as a rich, sweet core of fruit funnels over the tongue, leaving a chalky spackle on the roof of the mouth. The
Huber
Vineyard has a higher toned, exotic fruit characteristic to its aromas, carrying spring blossom, cantaloupe & quince notes through the mouth w/ great symmetry and poise. As usual, each carry their alcohol very well, thanks to their vigorous, palate cleansing acidities, 92 & 93 points, respectively.
Brewer Clifton Chardonnays (each were decanted over a period of hours):
2006
Sea Smoke Vineyard
There is a striking intensity in this wine's personality, from the richness of its golden hues to the electric energy found in the palate. The scents of lemon peel, dried pineapple and cedar are channeled into dichotomous waves. Upon entry, the layers of flavor unfold themselves in the glass. A tier of cream burrows underneath the wine's glorious, powdered stone-like mineral character, drifting away to the finish. While opulent and not short on power, what typifies this wine is sheer presence, 95 points.
Mount Carmel Vineyard
This is deceptive and coy. A precocious introduction, with its flirty perfumes of honeysuckle, passion fruit, pecan and sweet spice notes. The entry takes a slow step-back, then incrementally builds over the palate, unfolding layer upon layer of richness, deepening on the finish. With each sip, the subtle explosions of flavor further harmonize, wrapped up in a river of mouth-watering acidity, staying shapely. Compelling, age-worthy and indeed profound, 96 points.
2007
An appellation level wine was added, w/ the
Santa Rita Hills
cuvee pushing 1,000 cases (which is quite a bit for this operation). The wine is succulent and bright, w/ sweet citrus peel, green tea and tangerine notes. Out of all the single vineyard cuvees, the
Rancho Santa Rosa
tends to be my least favorite. Its disposition is forward and primary, w/ sweet notes of peach and apricot fruit that are round and penetrate the palate well, yet lack the added dimension of the best SVDs. The
Sweeney Canyon
demonstrates a more intriguing earthy, floral meadow element in its perfume and demands extended aeration to unwind all of its nuances. The Santa Rita & Santa Rosa merit low 90's scores, w/ the Sweeney approaching classic quality.
The '07 vintage possess excellent structure and balance, with a bit more lift than I'm accustomed to from the AVAs I visited. This is the first vintage that Brewer Clifton utilized a completely neutral barrel program and the wines are striking in their purity and finesse. To my palate, while there are a few producers that I consider to make comparably high quality Chardonnay in California, Brewer Clifton remains at the very top of my list for great American Chardonnay.
A note on the Pinot Noirs from Brewer Clifton:
The 100 percent stem inclusion in these wines gives them a distinctly spicy, novel flavor profile that separates their wines stylistically from several other Santa Rita Hills producers. While I believe the truly great wines being made by Greg and Steve come from Chardonnay, their Pinot Noirs can best be described as tactile experiences. The wines are 3 dimensional: funneling their flavors through your cheeks side by side, leaving a chalky glaze on the roof of your mouth in their wake. This is complicated by their high acidity and powdery tannins, making
them truly a touch-based sensory experience. I almost never write down fruit flavors when tasting through them.
Their Pinot Noirs are not constructed to universally please all palates, but I highly recommend you taste them if you have yet to do so. The uniqueness of the experience is worth the price of admission.
A note on Steve Clifton's Palmina:
I over-extended my stay in Paso Robles and was not able to keep my appointment at Palmina. I've tasted through several of the wines at different junctures and find them to be varietally recognizable, authentic wines. Perhaps the one true Cal-Italian success story that I'm familiar with, Palmina's line-up is fairly priced and exceptionally well made. The Nebbiolo more than held its own in a blind line-up of young Barolo, and a Nebbiolo blanc appears to be in the cards for Palmina over the next few years. While I personally would find little interest in the concept of planting Italian varieties in California, I'm very glad that the team at Palmina felt otherwise as the early results are very promising.
Argentina:
Steve Clifton has teamed up with New York restaurateur Joe Bastianich and Argentine vintner Matia Mayol to create a Malbec from high altitude sites called
TriTono
. I have yet to taste it, but I've heard there are stylistic similarities to Achaval Ferrer. Needless to say, I'm excited about the potential of this project.