Drinkin' in the Rain...
Had a wonderful time last night at Landmarc in Tribeca w/ you guys! Loved meeting each one of you, and a big thank you goes out to David Sankaran for arranging this Friday night get together in the flash flood inflicted city of Manhattan! As ambigious an evening as ever, the 'French wines to dine with' was an absolute hit. I've decided to nip my normally lengthy introduction in the bud, considering how verbose I got on my tasting notes.
I'd be remiss to not mention the gathering by name: David, Cindy, Gary, Ray, Kristina, Jay and my lovely wife, Ejehan.
Pierre Luneau Papin Muscadet de Sevre et Maine Sur Lie Clos des Allees 1995Believe it or not, this is the oldest Muscadet I've ever tasted! Can't say I'm seasoned in Melon de Borgogne w/ much age at all, but this is a perfect example of wine that most critics have difficulty evaluating a drinking window for, or flat out don't give them the chance. The wine was initially very aromatic, w/ pure straw, ginger, chive and citrus aromas evoking a fine Sancerre. The palate was focused, was apple skin notes that were underpinned by an intense, limestone driven minerality. I felt comfortable evaluating this at an 87-88….believe it or not, we revisited this wine later on in the evening to discover it was corked! The mustiness didn't set in until it was exposed to a great deal of air, which was a first for me. Jay mentioned that this wine tends to get creamier and gain richness in time. A shame.
Krug MV
I just enjoyed a bottle of Krug MV a couple months back, and this particular bottle showed much more intensity than the last (but tended to reveal more finesse w/ air). You never really know which cuvee you are getting, but w/ a house like Krug, does it matter?! Initially revealed over opulence, w/ rich hazelnut butter, smoked cedar, poached pears and honeyed nuts. The palate was explosive, buttressed w/ a crystalline minerality that echoed notions of flowers and citrus biscuit on the long, refined finish. Class in a glass. 95 points.
Trimbach Cuvee Frederic Emile 1990
Any Trimbach fans out there that have a tendency to open their Emiles a bit early, this vintage is a case and point of how absence makes the bottle grow fonder! Even though 1990 was 'the vintage to end all vintages' just about anywhere you looked, this p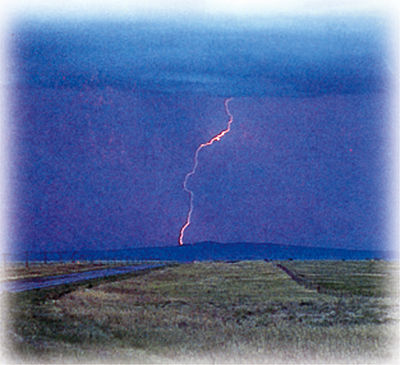 ristine example of dry Riesling has 15-20 years of high class drinking ahead of it. Get ready…scents of kerosene, petroleum, diesel, regular and unleaded gasoline…the Hess truck was back for Christmas yet again, and it reared its lovely head in this glass of Riesling! Yes, that's a touch of hyperbole, but this is a prime example of "so you don't believe wine smells like anything the critics write about huh, get a load of this!" Right up there w/ the cut grass of New Zealand Sauvignon Blanc as the most pungent examples of blatant tasting notes that just about anyone could identify! Ok, off the Mobil soap box , the reason I loved the wine is how the peach, kiwi and lime notes were intermixed w/ the smoky diesel fuel (trust me, it's irresistible!). The palate was extremely flesh, like biting into fresh tangerines that burst all over the palate. The finish brings crushed rocks and citrus back to the forefront in suave fashion. Well done! 94 points, and officially the longest Riesling note known to man!
Michele Colin-Deleger Chassagne Montrachet 1996
A very youthful, aromatic and generous example of 11 year old white Burgundy. Scents of honeysuckle, quince and fig set the stage for additional notes of unsalted butter and baked apple flavors in the palate. Rich and unevolved, but full of ripe young Chardonnay flavors that won't quit, thanks to the fine base of invigorating acidity. 92 points.
La Nerthe Chateauneuf du Pape Blanc 2005
White Rhone is where it's at! Despite having such minimal acreage in Southern Rhone appellations, producers have found ways to harness Grenache Blanc, Picpoul, Roussane, Clairette and Bourboulenc into complexly deep, singular wines. It shows lack of dedicated vineyard space does not correlate to lack of care when shaping these delicious white wines. I had some fun w/ this one aromatically, as it revealed notes of macadamia nuts, white flowers, key lime, honey and melons to my delight. Fat and fleshy in the mouth, but also had plenty of brisk lift, keeping it rounded and in total harmony. While this will not age tremendously long, it may last longer than most think. 91 points.
Domaine Georges Noellat Grand Echezeaux 1985
Very generously donated by David, 'just for fun.' Well….it was fun J It never ceases to amaze me how young the '85 vintage still is, and this was a case in point. Initially it was somewhat restrained aromatically, w/ briar and spicebox notes. In time, a grand gift of exotic, candied fruits emerged, almost as if it were botrytis infected! Rich, full bodied flavors pumped out kirsch, blueberry and wild berry fruit in a velvet robe. A super concentrated 'young' Burgundy of tremendous depth and haunting, silky textures. A case in point of how many critics, again, under-estimate drinking windows…very difficult to evaluate young. Who's this producer by the way?! Who cares, it's a Grand Echezeaux and it's smoking! 95 points.
Drouhin Volnay Chevrets 1er Cru 1993
Much more open-knit and forth-coming w/ it's nose than the Noellat. Sexy scents covered the hard spice spectrum w/ ease, hinting at cardamom, cinnamon, nutmeg and dark truffles. Round and soft in the mouth, but w/ plenty of verve, sporting notes of sweet raspberries, cherries and a mélange of other crushed red fruits. Irresistible young pinot noir! 93 points.
Cos D'Estournel 1989
I think this wine is hitting a plateau, which may last a bit longer than I am predicting, but I would drink this up w/in the next 5 years or so (as the evening progressed, tannins and acidity tended to overwhelm the fruit a bit). Mature, sweet Bordeaux elements were all there in the spectrum of ripe tobacco, black currant, underbrush, vanilla bean and sweet loam notes that this lovely St. Estephe possessed. Medium to full bodied in the mouth, exposing silky, velvety fruit (that, eh-hem, one of us thought was austere! ) that is certainly outstanding, but lacks additional dimension. 92 points.
Haut Brion 1992
Off vintage claret that almost fooled me aromatically (much like the '94), but certainly was vulnerable in its body. A pretty exposure of sweet raspberry, smoke, toasty blackberries and graphite almost seemed too lovely to be a 1992. Although the tannin was nearly resolved, the flesh was lacking in the hollow mid palate and the finish screeched to a resounding halt. Pretty, thin and short… very good none the less. 87 points.
Lynch Bages 1989
Welcome to the big leagues of Bordeaux my friends! One of the undoubted wines of the vintage, Lynch is still slow to evolve in the bottle and uncompromisingly rich in '89! Brooding aromatics reveal the density of this wine in its dark licorice, black currant, mocha, crème de cassis and spice box notes. The depth is out of this world, and unfolds to a remarkably powerful finish that plunges through the palate, reverberating for over a minute. Dazzling success! My wife swears this wine smells like a sausage and pepper sandwich…she may be on to something! 96 points, and my wine of the night!
Peby Faugeres 1999
I've had this on a couple occasions, and this bottle was showing the least amount of evolution (must have been kept under more conservative provenance…considering it was cold to start off w/, that could certainly be the case). Scents of mocha, espresso roast, crème de cassis and blueberry were certainly welcomed by open arms from the California Cabernet fans of the table! This wine is a pure, hedonistic delight and easily approachable due to it's ripe, sweet tannin, but will certainly reward w/ short term cellaring. Just gorgeous, but not for everyone (eh-hem Jay Miller!). At this juncture, the wine serves as a perfect transition from the New World into Bordeaux…especially if you are patient enough to watch it evolve and unwind over the years. Not as thrilling as the last time I had it, but outstanding none the less. 94 points.