A couple reasons why Loire kicks ass in '05 too! Plus a few other oddities...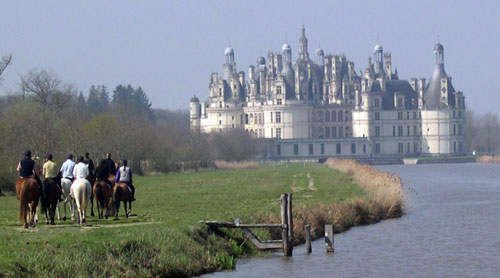 Lucien Crochet La Croix du Roy, 2005
This is a brilliant Sancerre, sporting an elegant nose of subtle flowers, freshly bailed hay, pink grapefruit, basil and hot stone notes. The palate is a lesson in precision, pumping out a fresh meadow of herbs along a beam of long, liquid mineral injected flavors that echo w/ ease, 92 points.
Francois Chidaine Vouvray les Argiles, 2005
A surprisingly forward, opulent Vouvray that reveals a bouquet of spice cake, nutmeg, tapioca pudding, quince, salted butter and hazelnut notes. While round and frankly ripe in the palate, there is admirable restraint and a chiseled, mineral cut that defines the body, channeling the flavors along a structured blade; hinting at serious development to come on the finish, 93 points.
While less compelling, the 'basement level' Deiss from Alsace was provocative enough to be worthy of a spin too...
Marcel Deiss Bergheim Pinot Blanc, '05
The nose has an oxygen exposed tint to it, w/ dried quince, nut oil, witch hazel, ginger and candle wax notes making an appearance. Contrary to the scents, this is far from tired in the mouth, w/ a sound beam of focus cascading the complex web of flavors over a bed of chalky, crushed stone-like minerality. This has an awkward kilter to it, but reels in some serious stuff at the end of the day, 87 points.
After the dynamite Prosecco I tasted from this producer, I couldn't help but play around a bit more w/ Bisson's whites & dip into this gem.
Bisson Bianchetta Genovese, Golfo del Tigullio '06
Are any of Rosenthal's wines not rich in minerality?! The true terroirist strikes again, w/ this lovely, from the earth example that has a vibrant nose of smoky slate, baked apple, pear, chalk dust and gun-flint. Medium proportioned in the mouth, w/ a sparkling mineral definition that frames the bright, stone fruit flavors to a tightly focused finish that evokes imagery of a young Chablis. This unadorned, yet subtly complex white is an absolute value that delivers exquisite balance in a refreshing package, 89 points.