A Bright Future is in Store


According to early reports on 2006 and 2007, the unprecedented streak of excellent vintages is likely to continue well into the 21st century for Chateauneuf du Pape of the Southern Rhone. Although there is an apparent homogeneity in enological practices across the globe (most quality minded producers manage canopies, green harvest, employ clean cellar practices, etc.), the 'level playing field' hasn't produced a wine region that could rival the consistent success enjoyed by this queen appellation of the Southern Rhone in the past 10 years (except perhaps the Mosel, a strong beneficiary of climate change). Excluding the torrential downpours during the harvest of 2002, most Rhone fans could blindly buy a vintage of their favorite producer from'98-'05 and be a happy customer. While the succession of vintages has undoubtedly produced different types of wines, the malleability of the 13 grape varieties permitted in this region, coupled with an immense diversity in terroir, has provided a winning combination for nearly 10 straight years.
The beauty of these wines can be found within their inherent purity. The starring grape of the Chateauneuf show, Grenache, rarely sees any oak and is the essence of unadulterated fruit's interaction w/ the earth. The beefier, sinewy portion the Chateauneuf backbone, Mourvedre, is said to like its head in the sun and its feet in the water, which the region provides in spades. The Chateauneuf soils are most famously known for the preponderance of galets (or rolled stones) that can be found in several of the region's most famous vineyards. These stones retain heat throughout the day and radiate it back to the vines at the night, which amps up the ripeness over the growing season, but what's hidden underneath the stones may be a more crucial harbinger of quality. The best terroirs of Chateauneuf are rich in clay subsoil, which allows ancient vines the moisture retentive nourishment that they need amidst the region's arid climate. Without the vines being rooted in nutrient loving clay, or having their 'feet in the water,' the wines would lack the requisite acidity necessary to provide the tension & symmetry that we Rhone lovers hold near and dear to our palates.
When you sprinkle on some necessary rainfall at just the right times, along with a strong September wind (referred to as a Mistral) to prevent rot, you've got yourself a superlative climate sandwich that you can munch on vintage after vintage. While each year since '98 has provided a slightly different combination of these environmental elements, the equation has netted wines of excellent quality in all shapes and sizes. Most 98's seem to finally to be hitting a favorable stride, while the '01s and '05s have miles to go before they reach any semblance of maturity. Wines from the '99 and '00 vintage are poles apart in profile, but are said to have shared the same trait of accessibility throughout their respective evolutions. Whether or not you find the '03s over-rated or the '04s under-rated, there is something for just about any Rhone lover out there, and something at all price points.
Most back-vintages can still be had for a reasonable tariff (assuming sound provenance) and even though prices continue to creep up (no thanks to the good old American currency becoming as diluted as a '02 Rasteau), values abound within the wealth of the golden Chateauneuf sands. Between the proliferations of exciting young winemakers, a solid pipeline of infant vintages resting in producer's cellars and the outstanding level of quality found in base cuvees, there will be no shortage of great Chateauneuf to fill your cellar with in the upcoming years. From new to old, Domaine St. Prefert, Clos St. Jean, Cristia, Grand Veneur, Milliere, Clos du Mont Olivet, Vieux Donjon and Charvin all pack a competitively priced punch, while continuing to raise the bar of quality w/ each subsequent vintage. Most producers also make fabulous Coates du Rhone bottlings that sell for a song (especially Charvin) and also fashion rare, but exceedingly well constructed white Chateauneuf, which is a category of wine that I highly encourage any Rhone lover to look at more seriously. If you enjoy more mineral infused, racy whites, than Clos des Papes and La Nerthe should be on your radar screen in just about any vintage. As far as fans of the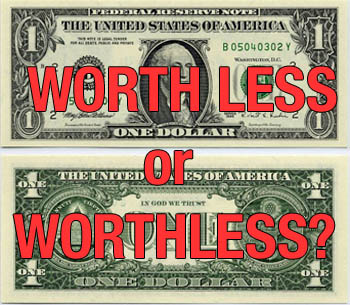 richer, more flamboyant styles, St. Prefert, Beaucastel (especially their pure Roussanne Vieilles Vignes, perhaps the flagship Southern Rhone White) and the full throttle Boisrenard cuvee from Beaurenard could be your ticket in this category.
I can't help but let those whispers of '06 & '07 quality get my juices flowing, even though all it can be currently labeled as is optimistic conjecture. Although I've become a bit jaded about purchasing imported European wines with a weak dollar, I can't help but be excited about how far our feeble currency will continue to take us in the future from this area, and I hope you are excited about it too.